Hello, my dear readers. Today I wanted to let you in on a little manifestation secret. If you are like me very interested in manifesting and Law of attraction, you probably heard of affirmations before. In case you have not, affirmations are positive statements that help overcome negative thoughts. You can imagine that I was very interested in them when I first heard about it. So I wanted to know how to use affirmations. They are these sentences that make you believe you already achieved something. For example: "I have a million dollars" or "I am successful." I have written a lot of these for my morning routine, but nothing changed at all. Until I came across a different technique: asking a question. Now I also use them in my online Morning routine program.
Yes, this post contains some affiliate links. It means that when you decide to make a purchase, I earn a small fee on it. This has no influence on the price you have to pay.
How to use affirmations and why it did not work
Using affirmations always seemed forced to me. To make your own affirmations, you think of what you would like to have or be in life. Then you turn this into a sentence as if it already happened. You write them down and post them somewhere in your house. This way you are reminded by them every time you see the note. What is wrong with wanting to know how to use affirmations? Nothing at all. Expect that an affirmation is also a conclusion.
It means that you can only manifest that in your life you are asking for. But what if the Universe has something better for you installed? Then a conclusion in an affirmation keeps you blindfolded to every other possibility out there. Sometimes you need to shift something else, before what you are asking for can show up. So instead of saying "I have a million dollars" you ask "What would it take for me to have a million dollars?"

Asking from joy and not from need
A lot of people like to know how to use affirmations so they can avoid a particular part of their life. Let's keep the example in the money area. You might be struggling with money and even have debt. Then you decide when you would have a lot of money, say a million, you would never have to deal with this again. Therefore you ask for a lot of money to turn up. The one thing wrong here is that you are asking from need and fear.
You are afraid things are never going to change. But when some area's of your life are not working out, there are always some fixed points of view holding it in place. The Universe is happy to provide you with answers to solve this though. So when you ask what if would take for you to have money, the answer will be shown to you. It requires you to take action on the path that is shown to you. If it is indeed money you struggle with, the book Money is not the problem, you are is of great help.
To start asking just for the joy of it, you have to know what is joyful to you. You can start by asking the question "What would be joyful for me to ask for that I have not been willing to ask for yet?" If you notice all your walls and barriërs going up after this question, it means you are not willing to receive true joy. It is not something we have been taught in our lives. Look around the people close to you. Do you know anyone who has true joy through his life? But what if you could simply choose to be joyful? What could show up in your life then? The Being you changing the world book can help you see the beauty of you.
How does asking a question work different than how to use affirmations?
When asking a question you are stepping away from conclusion. You open up to what else is possible beyond our normal imagination. Have you ever received a miracle, big or small, in your life? Something you asked for and just like magic in appeared into your life. That is the energy you invite into your life. You can start by adding the right questions to your morning routine before work. Later on in this article, I'll show you the questions that are part of my favourite morning routine.
These questions do also not desire to be answered by you on the spot. You simply send them into the Universe and somehow or somewhere you'll receive the answer. It can be five minutes late, it can be five years later. Maybe you are opening up you Facebook or Pinterest and the answer is there staring you right in the face. It works like magic. And it is fun to have it in your life.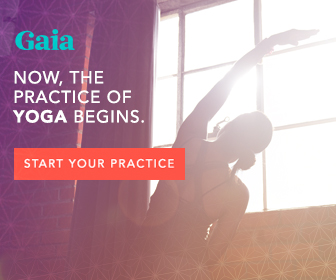 Great questions to ask every morning
The best thing would be staying in the question all the time. But that can be quite hard to do. Therefore I would recommend adding them to your morning routine. You can also download my morning routine checklist to keep track.
Great questions to start your day with:
– How can today workout better than I had ever imagined?
– Universe, can you show me something beautiful? (Never be afraid to ask)
– What or who is requiring my attention today? (If something pops up you can write it down otherwise leave it like that and the answer will come)
-What is possible today that I do not think to be possible?
– What can I do to have (fill in something you are asking for) show up in my life with total ease?
– How can I be more of me today?
– How can I receive more today? (Do not judge on what you would like to receive)
– Where is the money today?
– What does my body require today?
– What would be joyful for me to do and be today?

Other questions you can always use doing the day:
– How does it get better than this? (Use this is good and bad situations)
– What would it take to have more of this show up in my life?
We will talk a lot more about my online program Design your morning program. You can also learn how to know what questions match your life in the morning.
These questions can be asked out loud or in your head. Try them both and see what works for you. Also, you can follow up these questions by using the Access Clearing statement®. Only asking a question will open up your world beyond your belief, but the clearing statement can be added if it feels right to you. You do not have to understand it for it to work, but you can find information on it here.
An example would be: "How can today workout better than I had even imagined? Everything that does not allow that, will you destroy and uncreate it. Right & wrong, good & bad, POC & POD, all 9, shorts, boys and beyonds.
The weird thing is the Access Clearing statement®. It is like an eraser on all the fixed points of view keeping you stuck.
Did you like this post? Be sure to pin this image below to your self-improvement board on Pinterest to find it back a next time.