When going off to your work you always seem to be stressed. Your hair looks like a total mess, you seem to miss the outfit you really wanted to wear and there never seems to be time enough to enjoy your breakfast. Even before your day has truly started you are totally stressed out. Developing a good morning routine before work can help you out here. When a morning gets started in the right way, your day will seem to go easier and with more fun. But how can you create a routine that fits with the time you have available?
Would you like to know more about how to increase your productivity? You can read my blog: The ultimate guide to increase your productivity
Yes, this blog contains affiliate links. When you decide to make a purchase I receive a small commission over it that has no influence on the price you have to pay.
Do you desire an easier workday?
Would you like to have a day that you feel more cheerful and healthy? And be more grateful for all the things you have in your life? When you do a morning routine would be perfect for you because it helps you be healthy and do some self-development in the process. But the key to succeeding is to be willing to go for it. The process takes some of your time and you need to get up early than you would like. I can promise you that the result is going to make you very happy. And once you get used to doing a morning routine before work, you will even start to love it. If you would like some help on this area my online program Design your Morning Routine might be the thing for you.
If you like more information about my morning routine you can read this blog. It opens up in a new window so you can always continue reading here.
If you are not willing to commit to change, you might as well stop reading here for it is never going to work. For those of you who would like to improve themselves, please continue reading.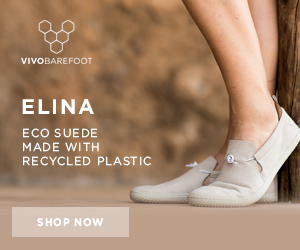 Time to get up and do your morning routine before work
Now the first step to creating your new routine. Look at how much time you have before you have to leave the house. There is a good chance that you have to set your alarm a bit earlier than you are used to. But therefore I am going to tell you a secret. The best magic happens in the early morning. When you wake up you feel most of you. You have more energy and are more productive than all the other hours of the day. Lots of successful people get up every morning at five o'clock just to start their days right. What time would work for you to get out of bed? And how much time do you like to create for your morning routine? If you would like to keep track on your routine you can download my morning routine checklist.
Work off that sleep
No better way to start your day than doing a work-out routine. I start my days by doing Yoga. Stretching helps to work off the stiffness of sleeping and get you in a happier mood right away. You choose a form of exercising that appeals to you. Maybe you are more the type for pilates or Tai-chi. Whatever it is you choose, I do recommend that it contains stretching your muscles. Consider how much time you are willing to spend on this every morning. My personal preference is 30 minutes, but you might not have the same time available. The minimum should be about 10 minutes. I can be amazed at what is possible in this short amount of time. This yoga channel can help you with your daily work-out. They offer classes from 5 to 90 minutes. Get your right attributes to get started here.
Self-care morning routine before work
This is an item that is different to every person. One piece of advice I might give you, take time to honour yourself doing your beauty routine. Take the time to look after yourself and use natural products in the process. Personally I am a big fan of using natural products and preferably low waste. If you would like to know more about that, you can read here why I have no trashcan in my bathroom. Consider how much time you need for your routine. Do you need to shower? How long does it take you to apply your make-up and do your hair? Knowing this in advance saves you from a lot of stress.

Have a healthy breakfast
Take time to sit down while you have breakfast. This helps you to relax. Just the feeling that you allow yourself to have this moment is greatly beneficial to your level of stress. Spend some time making something healthy and this does not have to take forever. Just a piece of fresh fruit with oatmeal, nuts and natural power foods can do the trick. Finish it with a cup of herbal tea and you are good to go. Try to mix up your breakfasts a bit. So have an oatmeal breakfast the one day and have a fruit and veggie smoothie the other day. Mixing it up makes sure you get more of your vitamins than eating the same thing over and over. Gaia offers a great selection of information about healthy foods. You can see it here.
Fit in some self-improvement
Spend at least fifteen minutes of every day learning something new. This can have everything to do with a future you see for yourself. Like maybe you would like to learn a new language or improve your mindset. Know what it is you want to achieve in your life and then learn about it. If you are short on time podcasts or audiobooks are a great way to expand your knowledge. You can listen to them while driving to work. Just plainly reading a book is also an option of course. Here you find a list with my recommendations for you. If there is any book I would recommend you to read, it is Being you, Changing the world by Dr Dain Heer. There is an audio version of this too. It gets you to see your own qualities and how you can use them in your advantage.
Add your daily questions to your morning routine before work
A lot of people are a big fan of affirmations. Not me. I love to ask questions. Why? Because a question opens up space to greater possibilities beyond my own imagination. Whereas an affirmation is limiting you in what is possible to what you think is possible. Try them both and see what works for you. That is what it is all about in the end.
A great question to start your day with is: "How can today workout better than I had ever thought was possible?" You see that this question has no limit to what is possible. The trick is to be all the space you can be. "What is asking for my attention today?" and "What am I grateful for?" are other questions you can ask. These questions do not need an answer to them. They are simply an invitation to the Universe to create with you.

Stick to your routine
As you read in the information above, a morning routine does not have to cost you a lot of extra time. Adding a ten-minute exercise and healthy breakfast takes about 30 minutes of extra time. All the other things can be done while travelling or doing your self-care routine. It is oké to combine some of them. The most important fact for you is to stick with what you choose. It takes about 30 days to get used to a new routine. So at least try it for that amount of time before even thinking of slacking off. You are able to feel the benefits before that though. That might be an encouragement for you to continue.
Set your own goals to make things work. Knowing how much time you need is essential to make things more easy. Than commit to a time to set your alarm. Forget about the snooze button and rise and shine immidatly when your alarm set off. This prevents you from falling back to sleep which makes you feel better and more well rested.
The evening before your morning routine
Starting your day well rested is of great importance when you would like to be more productive during the day. That is why your morning routine before work actually starts the day before your go to sleep. Be prepared for the next morning. Have everything ready for you to jumpstart your day? Are all the dished you need for breakfast washed? Go to bed at a time you know that works for you. Try to avoid your phone at least 30 minutes before you go to sleep. And take the time for you evening beauty routine. Having ease before you go to bed, makes the next morning an easier day to get out of bed.
What is your new morning routine going to be? Let me know in the comments below how you are starting your days before you go to work. Don't forget to download your free morning routine checklist or continue reading with: The ultimate guide to increase your productivity
Would you like some help designing your ideal morning routine and stick to it? You might like my online program Design your Morning Routine.
Did you like this article? Then pin this image below to your personal development board on Pinterest so you can easily find it back again.